---
Step by Step
Posted by Megan Pederson on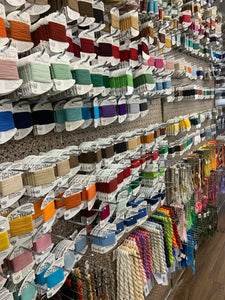 One of our FAVORITE things to do is pair our wide variety of threads with the canvases you choose.  How do we continue this service with our new website?!  We have two ways to receive threads with your Barbara's Needlepoint canvases on our website.  #1 We will continually put together kits which will fall under the Needlepoint Kits page on our website.  Here we list canvases we have in stock and ones we can order with our hand picked threads.  #2 On our website, we have a large message at the top of our menu on the top of the...
---
Posted by Megan Pederson on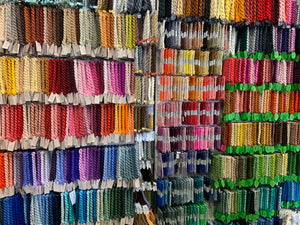 We are not only designing and bringing our very own website to the public, we are simultaneously putting all our inventory on a POS system.  Go Big or Go Home - right?!   At first, I wanted to get kits online and selling right away!  I was so excited.  I picked out threads and started to take pictures.  I was ready to upload our first couple and then slowed down.  I needed to input all the "parts" of our kits before we could sell them.  Starting with THREADS!  One of the best parts of Barbara's Needlepoint?  The amazing selection of threads. ...
---
Posted by Megan Pederson on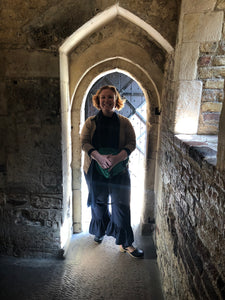 Hi all - my name is Megan.  I was in store doing computer and Facebook work for a little over a year before COVID hit and my other businesses were turned upside down.  My husband and I are entrepreneurs and working at Barbara's Needlepoint was a bright spot in my weeks where I was surrounded by women, creativity, color and fiber! In April last year, I had to focus solely on our family businesses and my kids who were now at home.  Fast forward to October.  Our businesses are a little more manageable and Barbara has exciting news for the...